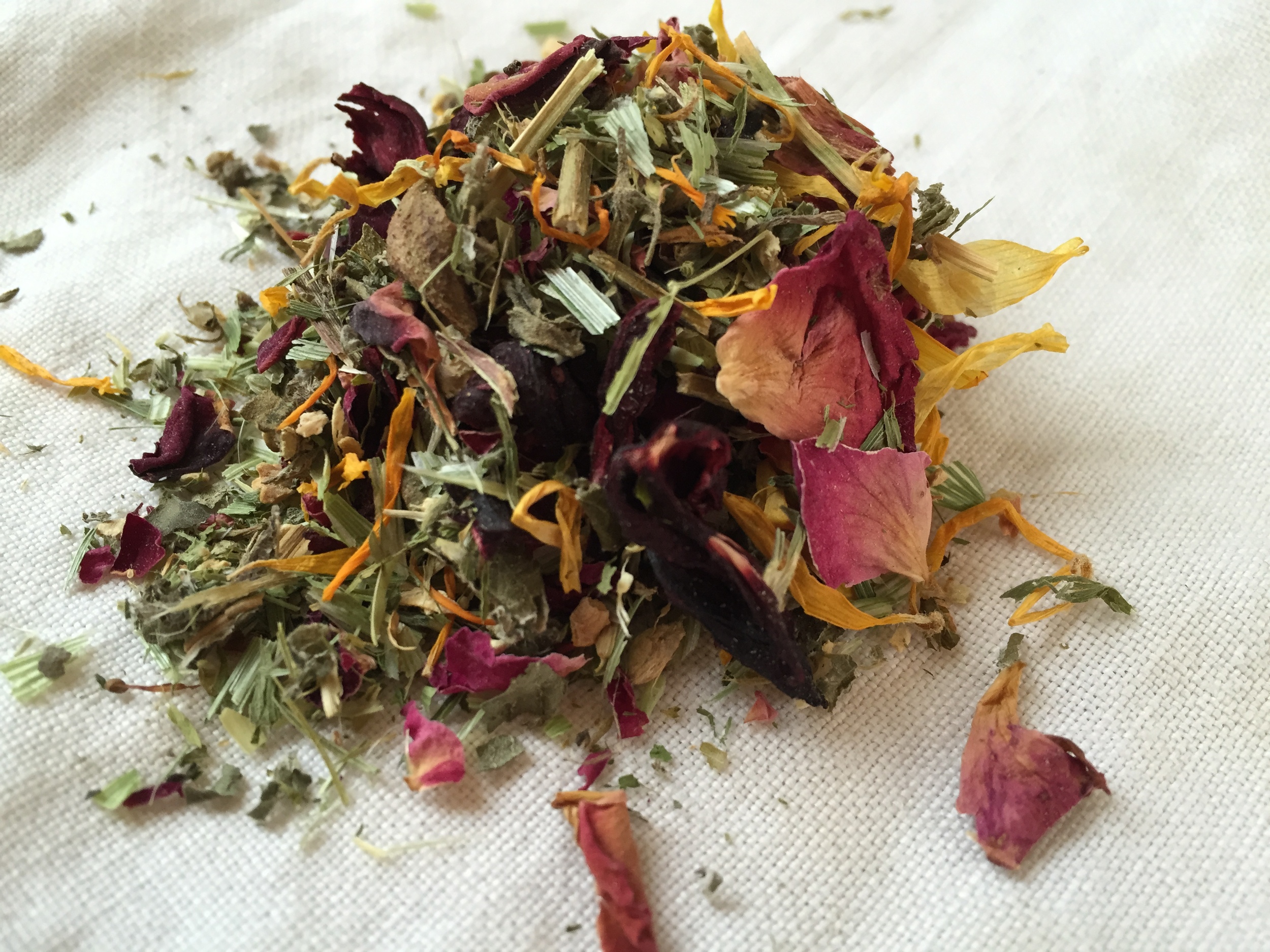 Yoni Steam Herbs
Beautiful bulk herbs are coming your way!
Gorgeous & Organic Herbal Steam
Select either my signature Unicorn blend (pictured), or opt for your very own customized mixture!
Roughly twelve cups of your herbal blend is included in either a half gallon glass jar (if you're local to Asheville), or packaged into a non-breakable sealed bag and shipped to your home.
All of my herbs are locally sourced when possible, certified organic and lab tested to make certain your are steaming with only the purest botanicals possible.
Signature Unicorn Blend:
This blend was designed to nourish your spiritual, emotional and physical unicorn, utilizing botanicals that feed the blood, support the feminine organs, and gently warm the system.
oatstraw

alfalfa

red raspberry leaf

ginger

hibiscus

nettle

rose petal

mugwort

calendula